| | |
| --- | --- |
| Volume 24 Number 1 | February 2012 |

What's in this Issue

(Click on link to read article - Press `Home` key to return to here)

I extend to all the best of wishes for a prosperous and happy new year.

The only activity for QURA since the last newsletter was the Xmas function in Brisbane. There was a good roll up of new and old. This newsletter contains some pictures of the happy attendees.

On behalf of all members the Association extends the best of soldiering to the new Commanding Officer. The Association looks forward to working closely with the CO and the Regiment to further the aims of the Regiment.
We also recognize Tim O'Brien, our past CO, and thank him for his dedication to the Regiment, and we wish him well in his future military career.

Over the new-year period we noted that several ex QUR members were honoured in the New Year and Australia Day honours.

Brigadier Peter Jeffery - AM
Colonel Michael Bond - CSC (Promoted Deputy Commander 7 Bde)
John Fenwick - AM (Civil) (Around the era of Brian Venz)
We offer our sincerest congratulations to them for their awards.

Recently Captain Eric Gall has retired from his civilian job in the Department of Defence. Many members of QUR knew Eric as he had managed their career appointments and promotions for a long time. Eric took a close interest in QUR and the members. We extend to Eric our gratitude and wish him well in his future career of relaxation.

Latest news from the new CO is that the unit should return to the depot around early March. Some negotiation has started to the re-locating of some of the Association's historical items into display areas within the depot.

Again the Association has been invited by the Regiment to present prizes to the graduating class who completed the Officer Training at RMC over the Xmas period. The presentation of the QURA prizes will take place at Enoggera on 3 March. The Association will also extend an invitation to all the graduates to join the Association.



CO's Report February 2012
I am honoured to be able to present my first report as the Commanding Officer of QUR. It is a great privilege to have the opportunity to lead a unit such as QUR with its great traditions and important mission.

I would like to start by acknowledging the work of my predecessor, Lieutenant Colonel Tim O'Brien. The diligence and leadership that he displayed during his tenure is a great example for me.

I would also like to recognise the efforts of the staff of QUR who delivered outstanding outcomes despite the challenges presented during the last year. These outcomes are a testament to the application and devotion of the many people it takes to deliver high quality military training.

It is an exciting time for the Army Reserve with significant demands being presented by the objectives of Plan BEERSHEBA. QUR will have an important role in enabling 11 Brigade and 2 Division to deliver the outcomes required.

As you know QUR conducts a range of course across the soldier and officer training continuum. What may surprise you is the sheer quantity of training conducted. For example in 2012 QUR will train over 1100 personnel through:

• 11 different courses;
• 29 course sessions; and
• 476 days of training.

In addition to this responsibility QUR continues to prepare Officer Cadets for participation in the First Appointment Course (FAC) Training Blocks. The sophistication and intensity of the training program for our Officers Cadets is exceptional and is a long way ahead of my own experience completing the FAC in the early 1990s.

In coming months all of the University Regiments nation-wide will be subject to a Unit Establishment Review (UER). This review will seek to ensure that QUR is appropriately structured and resourced to achieve its mission. Concurrently, the Reserve Individual Training Capability (RITC) construct is being reviewed; as is the All Corps Officer Training Continuum (ACTOC). The results of these reviews are likely to have implications for the way that QUR does business. I will keep the QURA updated as to the outcomes of these reviews.

Importantly, the restoration work to the St Lucia Depot should soon be completed. Plans are well advanced for the reoccupation of the depot by Regimental Headquarters and Jacka Company. We plan to conduct a series of social and ceremonial activities to mark the return to the depot and to facilitate engagement with important stakeholders such as the QURA. I will keep you informed with regard to the dates and scope of these activities when confirmed.

In conclusion, QUR continues to strive to the custodians of individual standards within 11 Brigade and for all of those officers and soldiers that we train. I look forward to working with the QURA to ensure that current unit members have a strong sense of unit history and that past unit members have the opportunity to remain in touch.



Scientia ac Labore
Mark Armstrong

Lieutenant Colonel
Commanding Officer
Queensland University Regiment
*****************************
2011 QURA Christmas Drinks
The 2011 QURA Christmas Party was held at the Victory Hotel, Cnr Edward and Charlotte Streets on Thursday 8th December. Approximately twenty members attended.

The following photos were taken by Trevor Luttrell


| | |
| --- | --- |
| | James Underwood (left), Craig Blanch and Joe Barnwall chatting at the Victory Hotel. |
| | |
| Bill Beach giving Sue Goodhew a Christmas hug. | |

| | |
| --- | --- |
| | |
| | Gary Collins (left) with Peter Morton and John White at the 2011 QURA Christmas drinks. |
| | |
| | |
| | |
| | Chris Backstrom (left) with Chris and Sue Goodhew sharing a beer at the Christmas drinks. |
| | |
| | |
| | |
*****************************
Correspondence from Members
Listed below is some of the correspondence received since the last Newsletter. These emails are reproduced here for entertainment and also to keep members informed of other members movements, etc.
Please note: QURA receives emails/letters from time to time requesting contact details of members. The current policy is if a fellow member requests contact with another member, the contact details are given without contacting the relevant member.
Where contact is requested by a non-member, the contact is referred to the individual member to follow up the contact if they so desire.
==================================================================

From:- Peter Phillips

To:- Peter Morton




Subject:- Re C Tranberg

Dear Peter,

You may recall the time I was Adj/QM 74/75? I have just heard through another Association that Charles Tranberg has died. Is this correct? Sickness?

I often think about those flooded days and the many good times (and probably not so good?) Oh well we were very young.

CO was Harry Standfast.

Peter Phillips

Adj/Qm

74/75

Note:- Following notice appeared in Courier-Mail 13 Feb 2012

TRANBERG, Prof Charles Harrold A.M. "Charlie" Late of Toowoomba and formerly of New Farm, passed away on 27th January, 2012. Beloved Husband of Sharon. Dearly loved Father and Father-in-law of David and Jeanette, Paul and Brooke, and Daniel. Devoted Grandfather of James, Sam, Isabella, Eliza, and Jack. At Charlie's request a private Service was held on Monday, 6th February, 2012.

Note:- If anyone has any further information re Charlie Tranberg, please email the Secretary so the details can be passed onto Peter
==================================================================
From:- Eric Gall

To:- Trevor Luttrell


Subject:- Retirement

Hello All

I have accepted an offer of a VR and will cease work on 10 Feb 12.

I thank you for your friendship, advice and guidance over the years and wish you all the best for the future.

Kind Regards

Eric
==================================================================
From:- John Hammond
To:- Trevor Luttrell
Subject:- China's new A/C Carrier
CHINA'S NEW AIRCRAFT
These aircraft carriers look formidable and of ultra modern design. There are reports the 1st Chinese aircraft carrier is under construction and could enter service around 2015 or earlier. It won't be long before we see the real thing. Defense analysts are waiting; watching anxiously.

<![if !vml]>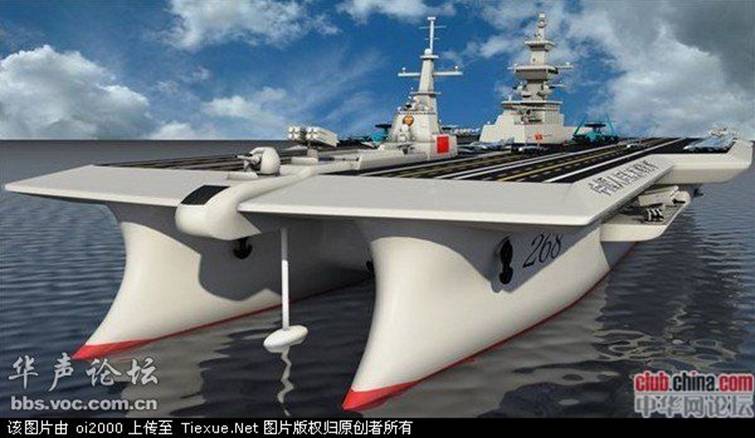 <![endif]><![if !vml]>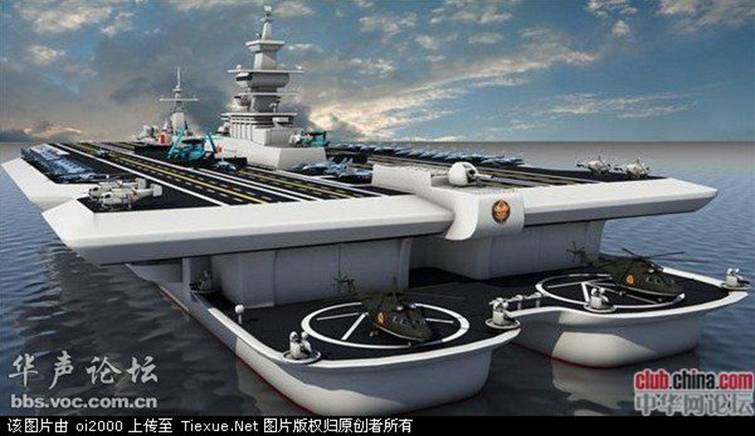 <![endif]><![if !vml]>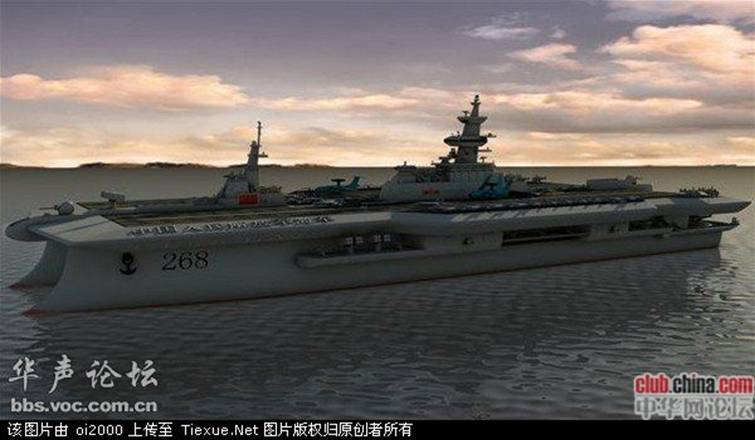 <![endif]><![if !vml]>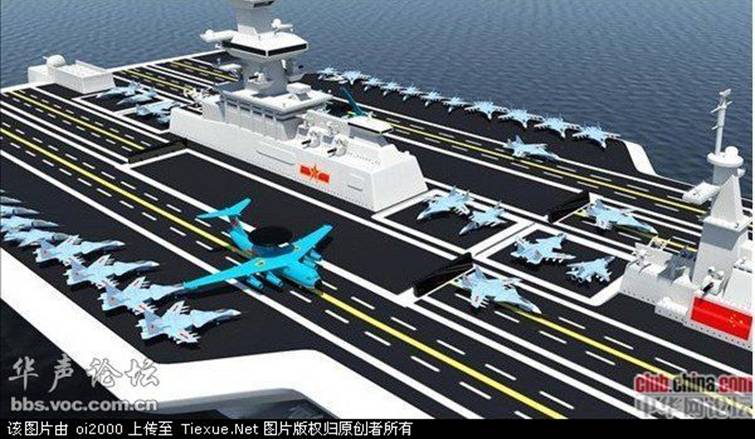 <![endif]><![if !vml]>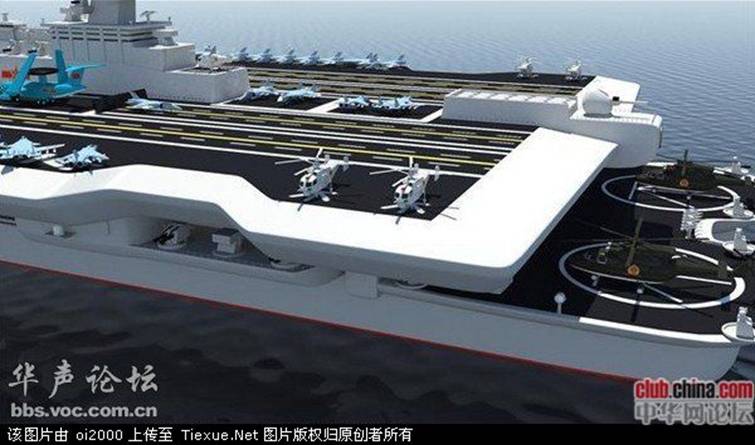 <![endif]>
THIS IS A QUANTUM LEAP ABOVE ANYTHING WE HAVE ON THE DRAWING BOARD. THEY HAVE THOUGHT " OUTSIDE THE BOX " ON THIS ONE. BETTER SPEED, LARGER CAPACITY, MUCH MORE STABLE, ETC. DEFINITELY A " BLUE-WATER " LONG REACH VESSEL.
PLUS THEY CAN SERVICE THEIR NUKE SUB FLEET IN-BETWEEN THE TWIN HULLS ( SIGHT UNSEEN ) OR EVEN LAUNCH AMPHIBIOUS OPPS FROM SAME. IT WILL BE LAUNCHED IN HALF THE TIME IT TAKES THE USA AT JUST ONE-THIRD THE COST. ADD THE NEW CHINESE STEALTH FIGHTER BOMBER ( NAVAL VERSION ALREADY FLIGHT TESTING ) IN THE MIX AND YOU HAVE THE MAKINGS OF A FORMIDABLE WEAPONS SYSTEM INDEED.
ALSO LOOK AT THAT EXTRA ''PARKING AND READINESS'' STATION BETWEEN BOTH HULL STRUCTURES.. AND OF COURSE THE LAUNCHING AND LANDING CAPABILITIES FROM THE UTILIZATION OF TWIN FLIGHT DECKS AT ONCE.
P.S. SOME THOUGHT SHOULD BE GIVEN TO ADVISING YOUR GRANDCHILDREN TO LEARN TO SPEAK MANDARIN.
NOTE: THE CHINESE ARE ALREADY DRILLING FOR OIL OFF CUBA, BRAZIL AND VENEZUELA.
CAN THEY BUILD A FLEET OF THESE THINGS ???

A FEW FACTS: THE CHINESE HAVE COMPLETED THE WORLD'S BIGGEST DAM ( THREE GORGES ),
THE WORLD'S LONGEST OVER-WATER BRIDGE ( 65 TIMES AS MUCH STEEL AS IN THE EIFFEL TOWER ).
CONSTRUCTED A 15,000 ' HIGH RAILROAD INTO TIBET (ALL CONSIDERED MAJOR ENGINEERING FEATS).

THEY ARE THE ONLY NATION OTHER THAN RUSSIA THAT CAN LAUNCH MEN INTO OUTER SPACE ( OUR CAPABILITY ENDS WITH THE LAST SPACE SHUTTLE LAUNCH THIS MONTH ).
THEY HAVE ALSO SHOT DOWN A SURVEILLANCE SATELLITE ( ONE OF THEIR OWN )
FROM THE GROUND. PLUS THEY " OWN OUR ASS " IN THE INTERNATIONAL DEBT GAME.

CHINA'S NEW A/C CARRIER COULD BE TWICE AS FAST AS ANYTHING WE HAVE, PLUS THE STABILITY OF A CATAMARAN TYPE HULL WILL GREATLY REDUCE THE PITCHING, YAWING AND SWAYING COMMON TO OUR PRESENT DESIGNS.
==================================================================
From:- Mark Lyell
To:- Peter Morton
Subject:- Re QURA AGM
Dear Sir,
Unfortunately I will be unable to attend the AGM on 9 Sep as I will be in Wollongong at the time. I have finally completed the necessary requirements and been admitted as a Barrister of the Supreme Court of Queensland and High Court of Australia - working as a prosecutor with the Queensland Police Service. I am hoping to transfer from 2 CER to Legal Corps in the future, but at this stage I am posted to the Ops Cell at 11 CES. I will be in Wollongong undertaking and intensive for the LLM (Criminal Prosecutions) conducted at the University of Wollongong.
Thank you for taking the time to email me. Please pass on my apologies, and I hope it is an excellent evening.
Thanks,
Mark Lyell
Captain
11 CES OPS CELL
2 CER
==================================================================

From:- Bruce Davis

To:- Peter Morton




Subject:- Adult Truths

1. I think part of a best friend's job should be to immediately clear your computer history if you die.

2. Nothing sucks more than that moment during an argument when you realize you're wrong.

3. I totally take back all those times I didn't want to nap when I was younger.

4. There is great need for a sarcasm font.

5. How the hell are you supposed to fold a fitted sheet?

6. Obituaries would be a lot more interesting if they told you how the person died.

7. I can't remember the last time I wasn't at least kind of tired.

8. Bad decisions make good stories.

9. You never know when it will strike, but there comes a moment at work when you know that you just aren't going to do anything productive for the rest of the day.

10. Can we all just agree to ignore whatever comes after Blue Ray? I don't want to have to restart my collection...again.

11. I'm always slightly terrified when I exit out of Word and it asks me if I want to save any changes to my ten-page technical report that I swear I did not make any changes to.

12. I keep some people's phone numbers in my phone just so I know not to answer when they call.

13. I think the freezer deserves a light as well.

14. I have a hard time deciphering the fine line between boredom and hunger.

15. How many times is it appropriate to say "What?" before you just nod and smile because you still didn't hear or understand a word they said?

16. I love the sense of camaraderie when an entire line of cars team up to prevent a jerk from cutting in at the front. Stay strong, brothers and sisters!

17. Shirts get dirty. Underwear gets dirty. Pants? Pants never get dirty, and you can wear them forever.

18. Sometimes I'll look down at my watch 3 consecutive times and still not know what time it is.

19. Even under ideal conditions people have trouble locating their car keys in a pocket, finding their cell phone, and Pinning the Tail on the Donkey - but I'd bet everyone can find and push the snooze button from 3 feet away, in about 1.7 seconds, eyes closed, first time, every time.

20. The first testicular guard, the "Cup," was used in Hockey in 1874 and the first helmet was used in 1974. That means it only took 100 years for men to realize that their brain is also important.
==================================================================
From:- Neil Munro
To:- Peter Morton
Subject:-
QURA Christmas Drinks
Hello Peter,

Thank you for the invite to the Christmas drinks but once again I'm out of the country and won't be returning until after Christmas.

It was good to catch up at the drinks last year though.

Cheers

Neil.

==================================================================

From:- Bruce Foy




To:- Peter Morton




Subject:-

Re QURA Christmas Drinks

Thanks Peter,

I am again a ' regret' as I will be be in Paris freezing my balls off.

Best wishes and have a great Christmas party.

Bruce



==================================================================

From:- Trevor Luttrell

To:- Peter Morton




Subject:- PLACES I HAVE BEEN

I have been in many places, but I've never been in Cahoots. Apparently, you can't go alone. You have to be in Cahoots with someone.

I've also never been in Cognito. I hear no one recognizes you there.

I have, however, been in Sane. They don't have an airport; you have to be driven there. I have made several trips there, thanks to my friends, family and work.

I would like to go to Conclusions, but you have to jump, and I'm not too much on physical activity anymore.

I have also been in Doubt. That is a sad place to go, and I try not to visit there too often.

I've been in Flexible, but only when it was very important to stand firm.

Sometimes I'm in Capable, and I go there more often as I'm getting older.

One of my favorite places to be is in Suspense! It really gets the adrenalin flowing and pumps up the old heart! At my age I need all the stimuli I can get!

And, sometimes I think I am in Vincible but life shows me I am not!

==================================================================

From:- Jenny Cotton




To:- Peter Morton




Subject:- Thank you for sponsoring me

Dear Peter,

Thank you very much for sponsoring me in World's Greatest Shave 2012.

Your donation will help the Leukaemia Foundation provide free, practical support to people with leukaemia, lymphoma, myeloma and related blood disorders.

Plus it will boost research into better treatments and hopefully cures for blood cancers.

Thanks again for your support, I really appreciate it!

Jenny

==================================================================

From:- Leslie Pyecroft




To:- Peter Morton




Subject:-

Re: Xmas get together

Hi Peter,

Sorry to say, I won't be attending the xmas function as I will be recovering from hip surgery.

Alas I have finally worn the joint out and will be having a total hip replacement on the 28th of this month in Bundaberg. They assure me I will be fully operational after the repair which I am really looking forward too as I am tired of walking like a penguin.

All those years of marching and walking (many klms with pack on back have been a contributing factor I am sure).

Anyway say hi to everyone for me and maybe nexrt year. Merry xmas to everyone.

Cheers for now

Lesley Pyecroft

==================================================================

From:- Tim O`Brien




To:- Peter Morton




Subject:-

Re: QURA Christmas Drinks

Peter,

Unfortunately I will not be attending the 2011 QURA Christmas Drinks.

On the evening of the drinks I will be at the Regiment doing a Board of Studies for around 40 cadets, to confirm their readiness to attend up coming Training Blocks. Its that busy time of year, and together with my handover to Mark Armstrong, I have a month of work to get through in the next 10 days.

Please extend my apologies and my seasons greetings to the members of the members of the Association.

Best regards

Tim

==================================================================

From:- Trevor Luttrell




To:- Mark Armstrong




Subject:- Welcome Mark

Dear Mark,

On behalf of QURA may I extend to you a warm welcome to QUR as CO. You can expect a more formal welcome in the mail in the near future.

Tim would have informed you that QURA endeavours to provide as much support as possible to you in your command (political, historical and financial matters.) Recently within Tim's reign we financed the costs of the sculptured sandstone badges in the Great Court of the Uni. On a regular basis we finance the prizes given to the graduates from RMC.

On a general basis we collect and preserve as many historical documents and photos for future viewing. I am the curator of the collection, personally converting all the documents to electronic medium. My garage is full of what I have collected.... high above the flood levels.

Once your life has settled down I would appreciate some time where we can discuss what the Association can do to assist you.

You will no doubt know of our website.

In early February we publish our first newsletter on the web. In each newsletter we look forward to the CO providing a small report as to how the Regiment is travelling. I realise that your term has only just begun but we would welcome some words from you. The old newsletters are published on the web so you might view them to see what has been previously published. We would appreciate any contribution you might make by 9 February.

We would also appreciate a copy of your CV along with a snapshot so members of the Association might informally get to know you through your photo and personal history.

We maintain a database of all those ex QUR members who wish to be part of QURA. As you no doubt will appreciate our members hold significant positions in civil life so our Association has the potential to exert some high degree of pressure to support you in your command.

Each year we hold several functions

- "Back to the Regiment" - normally an informal barbque held in the Standfast Club in March. Last year we conducted it at the St Lucia (Toowong) Bowling Club due to the flood damage. QURA members embers are invited back to the Regiment for a barbque on a Friday night. Normally commences around 5.30pm and finishes around 10pm. In past the Regt has organised the barbque though outside caterers and our members pay for the meal and drinks on the night. We work with you for a suitable time and are happy to undertake whatever duties we need to ensure that we do our share of the work. In worst case planning we organise the whole function, needing only access to the bar and facilities. This is of course up to you as to what the Regt will need from us.

- We attend the Anzac Day ceremonies

- We provide assistance to you with the invitations to ex members for your Regimental Dinner.

- In September we conduct the Annual general Meeting and Dinner at the United Service Club on a Friday night. It is a very informal dinner and we invite an ex member or guest to present an interesting after dinner speech. In past we have had presentations from ex members who have fought in recent Australian active service, service in the French Foreign Legion, civil employment as the Chief Judge of Queensland, service as the Chaplain General for ADF, civilian employment as the AustralianH high Commissioner (Malta), and an ex member who climbed Mt Everest. We extend to you an invitation to join us for the occasion however we extend you an invitation to present as short heads up to the Association members on the status of the Regiment for the year.

- Towards Xmas we conduct an Xmas Drinks function in the city at a hotel to enjoy a Xmas drink.

Our aim is to provide whatever support to you for whatever is appropriate within our charter. Please feel free to contact me at home or mobile at any time. Obviously I hold my time with QUR as a highlight of my career in Defence and work hard to improve the Regiment. As a retiree I am not constrained by civilian work restrictions.

As a team I work very closely with Peter Morton, an ex officer of QUR who is a tireless worker with the membership register, website, and strong supporter of the Association.

I look forward to assisting you with your command.

I would appreciate the opportunity to:

- Receive your CV by electronic format to publish into the newsletters

- Receive an electronic status update for the February newsletter

- Receive a snapshot for the newsletter (electronic photo format

- DIscuss with you the most convenient details for the conduct of the Back to the Regiment function in MArch.

We are here to assist you in any way possible. Please feel very comfortable to contact me at any time to discuss any matter which you believe I may be able to help you.

Regards

Trevor Luttrell

President QURA.

==================================================================

From:- Donna-Lee Greaves




To:- Peter Morton




Subject:- Request for AGM date change

Dear Peter,

As an active member who is permanently located 250 km from "home" (QUR, of course) for the forseeable future, I would like to make a small request.

Due to commitments with the Technology Challenge Maryborough for the last few years, I have been unable to attend AGM dinners recently. This year my level of commitment has deepened; having to undertake a sport/exercise management project for Uni has meant that I have now set myself up for appointment as event co-ordinator of the Smilie Pushcart competition, for the term of my natural life (or as long as I continue to reside in the district, at least). That's what will happen when you do too good a job, I guess. :-)

Encouraging the future generation to embrace technology, while engaging in intense physical activity as a side effect could not be more important, surely. Combining a love of physics and wellness - could it possibly be more me? This premier Queensland event is huge and is described briefly on the official website: www.technologychallenge.com.au It is very much a spectator event, if you're interested in technology.

Relevance to the AGM: this event is held on the last weekend prior to the commencement of the spring school holidays - running from the Friday morning to the Sunday afternoon - which is historically the same weekend(Friday) of the AGM. Hence, my dilemma.

My request: would you please consider holding the AGM on the previous Friday night (which for 2012 would be Friday 7th Sep)? FYI spring school holidays in 2012 will be 22 Sep - 14 Oct.

I do realise that I am just one member in a large group, but I have enjoyed attending many AGMs and having to miss out on the last two or three has been very disappointing . As you can see, it has taken more than a few hours drive to prevent me from attending such an important event, on our annual calendar.

Thank you for your due consideration on this important matter.

Fond regards,

Donna-Lee Greaves

==================================================================

From:- Trevor Luttrell




To:- Donna-lee Greaves




Subject:- Re: Request for AGM date change

Thanks for the note that Peter forwarded to me. As you know the historical date for the AGM is within the month of September. Years ago it was attached to the last day of the school term, probably because the executive were teachers. When I took over we moved it back one week to permit those members leaving for family holidays immediately following the school vacation. I am not sure whether the private schools have an extra holiday week at that time.

All that being said I have no information which would prevent us from considering moving the date back one week, if it will help you.

I realise the commitment you have made to QURA over the years and that you demonstrate your interest by travelling so far to be part of the group.

To make sure there is nothing that will prevent me from moving the date I will email past Presidents and those who might know the history of QURA prior to my time. I will inform you if I find any details affecting moving the date.

So, I think your request is reasonable and will check back before moving it back for you.

(PS- The Association works on a financial year and I believe the AGM may have been made in September to allow the books to be audited after 30 June.) I will keep in contact with you.

Wishing you the best for the festive season.

Regards

Trevor L

==================================================================

From:- Bruce Davis




To:- Trevor Luttrell




Subject:-

Some New Historic Pictures from WWII

PICTURES TAKEN 69 YRS AGO & LEFT IN A BROWNIE ARE REAL INTERESTING.

====================================================

(December 7, 1941)

Isn't it amazing how a film could last so long in a camera without disintegrating? Fantastic photos taken 69 years ago. Some of you will have to go to a museum to see what a Brownie box camera looked like?

Here is a simple picture of what we are talking about. . .

PHOTOS STORED IN AN OLD BROWNIE CAMERA

Thought you might find these photos very interesting; what quality from 1941. These Pearl Harbor photos

were found in an old Brownie stored in a foot locker and just recently taken to be developed. They are from

a Sailor who was on the USS Quapaw ATF-110.

PEARL HARBOR

December 7th, 1941

==================================================================

*****************************

The Back to the Regiment function for QURA is usually held in March. Due to the uncertainty of when QUR will be returning to the Walcott St depot , the QURA Executive has decided to postpone the Back To the Regiment function to a date to be advised. Details of the function will be emailed when available.

*****************************

CO Queensland University Regiment

Lieutenant Colonel Mark Armstrong, RACMP



Lieutenant Colonel Armstrong enlisted into the Army in 1991 and undertook the First Appointment Course with the Regional Universities Regiment of Queensland. He was commissioned in December 1993 and was allocated to the Royal Australian Corps of Military Police. Between 1994 and 1997 he was posted as a Platoon Commander in both the 1st and 3rd Military Police Company's.

In 1998 he was promoted to Captain and posted as the Officer Commanding 7 Task Force MP Troop, 7 Command Support Unit. As part of the 'integration trial' that 7 Task Force was undertaking the MP Troop consisted of 15 ARA members and 40 GRES. This was a challenging posting during a time significant change within 7 Task Force and the Corps. In 2001, due to his civilian work, he relocated to Sydney and was posted to HQ 8 CSSB as the S33. This experience built his knowledge of logistics support and culminated in him commanding a Combat Service Support Team on a Brigade level exercise. In mid-2002, he returned to Brisbane where he was posted as the Executive Officer of 4 MP Company.

In 2003, he was promoted to Major and allocated to APA-B as the SO2 Plans. During the three years in this role, he reviewed proposed policy, conducted the APA-B Client Satisfaction Survey and performed targeted research in to personnel related topics. In 2006, he was posted to HQ 7 Brigade as head of the Civil Affairs Cell. In May 2007, he deployed on Operation Catalyst to southern Iraq as the S9 Civil-Military Cooperation (CIMIC) for Overwatch Battlegroup (West)-3. This role saw him responsible for advising the CO on the civil dimension, liaising with the other reconstruction agencies in the AO and leading a small staff team that managed numerous tactical CIMIC infrastructure projects. He regards this posting as his most demanding and rewarding role to date.

On return, Major Armstrong was posted to the position of G935 (CIMIC Future Operations) at Headquarters 1st Division and took up a High Readiness Reserve (HRR) contract. In this role he had additional responsibility to conduct training including the CIMIC Tactical Operators Course and the Joint CIMIC Staff Planners Course. In early 2009, he was selected to travel to the Netherlands to be an instructor on the basic and advanced CIMIC courses at the NATO CIMIC Centre of Excellence. Major Armstrong was selected for attendance at full-time Australian Command and Staff College in 2010.

In 2011 he was promoted to Lieutenant Colonel and posted as the SO1 Ops/Plans at APA-Q. Soon after his return to Brisbane he was seconded to the Queensland Reconstruction Authority from January to June. Here he worked full time as the Lead Planner - Local and Functional Plans and in the Grantham Construction Project Team. He took command of Queensland University Regiment in 2012.

Lieutenant Colonel Armstrong's tertiary qualifications include Masters Degrees in each of Arts (Strategy and Management), International Security Studies, Business Administration (Strategic Management) and Human Resource Management. He is married to Leanne and has a daughter, Ruby, who is 5 years old. In his civilian career, he has worked for Coca-Cola Amatil and Symbion Health in Supply Chain and Human Resource Management roles.
He currently runs a business, Full Capacity, providing strategic management support services.




******************************

******************************

War Quotes

I have seen enough of one war never to wish to see another.
Thomas Jefferson 1794

The British Army is an army of snobs, but the universal snobbery produced a maximum of good results.
Elie Halevy. 1941

None of us will live to see the end of this war.
Lord Northcliffe, attributed, September 1918

Soldiers only make risings and riots; they are generals and colonels who make rebellions.
Horace Walpole 1717-1797

To be prepared for war is one of the most effectual means of preserving peace.
George Washington 1731-1799

The noise of the drum drives out thought; for that very reason it is the most military of instruments.
Joseph Joubert 1754-1824

First I engage, then I see what can be done.
Napoleon Boneparte 1769-1821

An honourable peace is obtainable only by an efficient war.
Henry Clay 1777-1852

The pitifulest thing out is a mob; that's what an army is – a mob; they don't fight with courage that's born in them, but with courage that's borrowed from their mass, and from their officers.
Mark Twain 1835-1910

Retreat hell! We just got here.
Captain Lloyd, Battle of Belleau Wood 6-28 June 1918

The vulnerable artery is the line of communications winding through the jungle. Have no L of C on the jungle floor. Bring the goods like Father Christmas down the chimney.
Orde Wingate, advocating air-borne supplies, British Re-conquest of Burma, June 1943

Traditions of the Royal Navy? I'll give you traditions of the Navy – rum, buggery and the lash.
Winston Churchill


*****************************

Things to Think About

People who say nothing is impossible should try gargling with their mouth closed.


The trouble with doing things right the first time is that no one appreciates how hard it was.


Speak when you are angry and you will make the best speech you will ever regret


Spelling mistakes are left in for people who need to correct others to make their life fulfilled.


Support bacteria – they're the only culture some people have.


Statisticians sometimes say 'mean' things.


Support your right to bear arms. Wear short sleeves.


Tact is the art of making guests feel at home when that's really where you wish they were.


Talk is cheap because supply exceeds demand.


Teachers are weapons of mass instruction in the war against error.


Old accountants never die, they just lose their balance.


The beatings will continue until morale improves.


Old gardeners never die, they just vegetate.

Religion is learning how to break the fall.


Remember the golden rule. Those with gold rule.


The advantage of speaking another language is that you can talk behind someone's back right
in front of their face.


What is a typical Aussie's seven course meal? A six pack and a pie.


I could hardly believe I was at this high class function. I was the only person there I had not heard of.


A below par golfer always take two or three lumps with his tee.


His wife said : "be an angel and let me drive." So he did and now he is.


Stamp out philately.


A pseudonym is a nym that is not your real nym.


I will never forget my wedding. God knows I've tried.



*****************************

Quotes

When I was born I was so surprised I didn't talk for a year and a half
Gracie Allen 1906-1964

To err is human; to forgive, infrequent
Franklin P Adams 1881-1960

The chief obstacle to the progress of the human race is the human race.
Don Marquis 1879-1937

God's way of making separation with children easier was to invent adolescence.
Mark Patinkin

Exercise daily. Eat wisely. Die anyway.
Anonymous

I am not afraid to die; I just don't want to be there when it happens.
Woody Allen

Ask not what you can do for your country. Ask what's for lunch.
Orson Welles

When a man brings his wife flowers for no reason – there's a reason.
Molly McGee

Only a mediocre person is always at his best.
W. Somerset Maughan 1874-1965

Reading is to the mind what exercise is to the body.
Sir Richard Steele 1672-1729

Computers are useless. They can only give you answers
Pablo Picasso 1881-1973

Show me a good loser and I will show you a loser.
Anonymous

To travel is to discover that everyone is wrong about other countries.
Aldous Huxley 1894-1963

Very few things happen at the right time and the rest do not happen at all. The conscientious historian will correct these defects.
Herodotus 482-425BC


*****************************

FUNCTIONS - 2012

Back to the Regiment

Friday 18 May 2012 - QUR hosted Function (Walcott St)

Anzac Day Wednesday 25 April 2012 - 0615Hrs

Officers Mess Dinner September / October 2012 (To Be Confirmed) - By Invitation from QUR

AGM Friday 7 September 2012 - ( 1900Hrs for 1930Hrs)
Christmas Function Thursday 6 December 2012 - 1730Hrs (Victory Hotel)

*****************************

Please check the Members Page to ensure that your membership is current.

If you pay your membership fees on a year by year basis

payment is now due for 2012

PLEASE TAKE THE TIME TO PERUSE THE Members Page AND CHECK THE ENTRIES WITH AN ADDRESS FLAG OF `N`. WE HAVE LOST CONTACT WITH THESE MEMBERS AND REQUIRE EITHER AN EMAIL ADDRESS OR POSTAL ADDRESS TO RE-ESTABLISH CONTACT

Membership status codes are:

SMEMB - Special Member (no fees)

LMEMB - Life Member (no fees)

PUOM - Paid Up Ordinary member (no fees but can transfer to 10 year membership for $50)

NEW - New member (no membership fees received as yet)

2013 - 201? membership fees paid to year indicated

199? - 2011 membership fees due for 2012

Annual dues are $10 however a 10 year paid-up membership is available for $70.

Cheques should be forwarded to:

The Treasurer

QUR Association

24 Walcott Street,

St Lucia 4067

For those members with internet banking, payments may be made direct to the QURA Bank Account.

Details are BSB 064 129, Account 0090 4500, Account Name QUR Association Inc

Please ensure your name is supplied in the payment details.

*****************************

EMAIL ADDRESSES

The Executive Committee encourages all members to provide a current email address to allow quick and easy communication of important notifications and reminders of upcoming events.

If you know of any ex-members of QUR who are not in the association, please contact the Membership Registrar (Peter Morton) with any contact details that you have.

THE ASSOCIATION WILL ONLY CONTINUE TO EXIST BY RECRUITING NEW MEMBERS

For members wishing to provide a new email address, please send an email to Sectretary to ensure your address is received and entered onto our contact list.

*****************************

HISTORY OF QUR

Have you considered purchasing a copy of the History of QUR magnificently complied and edited by Paul Smith?

It contains 128 pages of stories, photographs and has a coloured badged cover.

COST : $15 per copy.

What about a CD containing over 100 images of the history of the Regiment.

COST : $10 per copy.

Why not treat yourself to a copy or buy copies for your friends. These are collectors items so don't miss out.

How to purchase copies:

Ring Trevor Luttrell

0437 442 964

Email

Historian


Send your payment to:

The Treasurer, QUR Association, 24 Walcott Street, St Lucia Q 4067.

For those members with internet banking, payments may be made direct to the QURA Bank Account.

Details are BSB 064 129, Account 0090 4500, Account Name QUR Association Inc

Please ensure your name is supplied in the payment details.

*****************************

| | | | | |
| --- | --- | --- | --- | --- |
| Position | Name | Bus Hrs | A/Hrs | Email |
| President | Trevor Luttrell | 0437 442 964 | 3345 2754 | President |
| Vice President | Col Ahern | 0409 616 922 | 3278 1862 | |
| Secretary/Treasurer | Bruce Davis | 0402 768 142 | 3878 2920 | Treasurer |
| Membership Secretary | Peter Morton | 3114 2010 | 0419 484 736 | Secretary |
| | | | | |
| Committee Members | | | | Executive |
| | Greg Adams | 3264 5544 | 0418 744 678 | |
| | Chris Backstrom | 3863 9238 | 3359 6262 | |
| | Garry Collins | | 3359 5993 | |
| | John Hammond | | 0409 575 848 | |
| | David Ross | 3227 6974 | 0402 904 204 | |