QUEENSLAND UNIVERSITY REGIMENT

ASSOCIATION Inc

NEWSLETTER
| | |
| --- | --- |
| Volume 18 Number 2 | June 2006 |

Since the last newsletter members of the Association has been involved in many activities with the Regiment. Members attended the Anzac Day ceremony in Toowong. The Regiment again demonstrated a high level of drill excellence once again. The Regimental Band once again provided the music and as usual this was magnificent. The address presented by QUR Adjt Capt Scott Fisher can be seen later in this newsletter. The Association set up a small table to entice the attendees at the breakfast to purchase some of the memorabilia. The funds raised provide the Association with some of the money required to support the Regiment.

The Association was delighted to learn that the CO has been successful in obtaining some magnificent glass fronted display cabinets. The Association will now provide items of history for display. Should any of the Association members have items of history which they might like to display (on loan) they would be most welcome. The cabinets are lockable and so will provide the necessary security. Please contact us should you wish to help in any way. Additionally the CO has been successful in upgrading the depot look. I am sure you will be impressed with the changes. The Regiment really looks like the tertiary educational institution it is. The Association passes its congratulations to the CO and her training team.

Members of the Association were also honoured to attend the Regimental Dinner held at Cromwell College. Although most of the recent graduate officers were now busy in their new units it was nice to catch up with some of the old and bold as well as some of the newer members in the Regiment. As usual the catering and steward staff provided a magnificent meal, well served and presented.

We now look forward to the next major activity for the Association. The Annual General Meeting will be held Friday 15 September 2006. It will again be held at the United Services Club. As usual the members of the committee for the next year will be appointed. All members are urged to consider helping the Association in any way.

Currently a small band of hard workers are working to gather and preserve the historical items from the Regiment. The Association urgently needs members who will help in this area. If we gather, preserve, and catalogue the items then this will provide a good base to have someone write the next volume of the history. No special skills are required…. Just our wish to preserve the history. We also urgently need a newsletter editor. The editor just collects the contributions, gets them typed and forwards them to Peter Morton who then publishes them on the website. Currently the President undertakes this duty. It would be greatly appreciated if any member can help.
George Fryberg has kindly accepted our invitation to present a short address at the dinner meeting and he guarantees to entertain all attendees. Bruce Davis (currently working on full time duty in the Chief of Reserves Office) will also give us a quick heads up on the current activities of the Reserves Australia wide. Details regarding the function can be seen further in this newsletter.

I again appeal to all to consider writing one page of memories of their time in QUR. It does not have to be typed. All we want are the words and pictures. It can be just a paragraph of a particular memory, funny or otherwise. I appeal to you all to contribute just one item, no mater how large or small.

Remember the Association is constantly looking to sell items of memorabilia to maintain sufficient finances to use to assist our history project. You are encouraged to look on the `For Sale` page on our website for a comprehensive list of these items and help us by making a small purchase.
I look forward to seeing you all at the AGM in September (wearing one of the new QURA ties of course)

*****************************
CO's Report
Another few months have transpired and yet again there have been countless achievements and the odd crisis or two (thankfully only minor ones) for the Regiment.

ANZAC Day was a proud day with the members of the Regiment and many from the Association attending the ceremony at Toowong. It was fantastic to have the combined musical talents of QUR Band, 1 Field Regiment Band, and Australian Army Band Brisbane (supplementing) for the parade. By my reckoning I think we had every available serving Reserve musician in South East Queensland. We were delighted to have so many of QURA return to the St Lucia depot after the service to share a few memories. Earlier in the day, the unit members started what we hope will be a new tradition by holding our own memorial service at the St Lucia flagpole at dawn. Although it was a simple "no frills" service it was an especially moving occasion and really set the day off with the right tone. Thanks to the XO Major Ron Cox for coordinating this so well. I personally hope that this event might grow.

The Regimental Dinner was another enjoyable experience for the Unit. We were a bit down in numbers this year, but all those absent were well accounted for by courses interstate, annual leave, or illness. Her Excellency the Governor of Queensland, Ms Quentin Bryce QC was expected until the last days when she unfortunately had to give her apologies, which was somewhat of a disappointment. The music, company and atmosphere were all a treat though, and it is with some regret that I note that the next Regimental Dinner in 2007 will have my successor at the helm.

The Unit is gearing up for our busiest time for training through June, July and August. We have numerous courses that we are conducting and we are absolutely stretched to the limit. We anticipate training around 300 Staff Cadets and Officers of Cadets through the period with around 50 staff with instructional and support roles.

All the best and thank you all for your ongoing support of the Regiment.
Nan Bahr
Lieutenant Colonel
Commanding Officer
Queensland University Regiment
*****************************
Congratulations CO QUR
The association would like to congratulate QUR CO, LtCol Nan Bahr, on her recent civilian promotion as outlined in the following letter sent to her by the Honorary Colonel, Major General John Pearn
"Dear Nan,

All Alumni of the Regiment join with me in sending to you our heartiest congratulations on this occasion of your promotion to the rank of Senior Lecturer at the University of Queensland.
We delight in this, as we do in the achievements of our Regiment under your guidance.
We note also your new role now as Director of Teacher Education within the Department of Education at the University of Queensland; and note the extra status that this promotion will afford.

With best wished for continued fulfillment and success in your civilian life.

Kindest Regards

Major General John Pearn (retd)
The Honorary Colonel."


*****************************
"Did you know about...", Did you ever"
We intend commencing a segment for the newsletter called "Did you know about…..", "Did you ever".
We would like to publish a few every newsletter. We would seek from every member a couple of these in lieu of writing full articles. They don't have to be long just interesting pieces of information. Here are some examples to stir your imagination:
"About 1AM a Corporal attending a Wacol course (not named to protect the innocent) once looked into a water heater to try to see if it was alight after he had thrown some range fuel onto the embers - Yep it sure was - It blew up, burning his face quite severely. Cpl (later Maj) Ross McNab, the picquet commander, sought the aid of Officers leaving the course "Dining IN" function. A somewhat worse for wear Transport Officer Peter Thorne drove the injured Corporal who required immediate medical aid to 1 Mil Hospital at Yeronga ."
"In one camp Peter Morton directed the unit vehicle, carrying the contents of Unit Orderley Room to Camp HQ at Greenbank, under the low rail bridge at Chelmer only to find that the top third of the filing cabinet did not fit. Much ado from the Chief Clerk on arriving at Greenbank!!"
"Before GP's were for issued to members boots AB were worn with gaiters. The first gaiters were cleaned with blanco then progressed to black using Raven Oil and black shoe polish. The larger "mud gaiters" were then issued much to the delight of all concerned as they had more buckles and straps to clean"
"Did you ever wear hob nail boots with the hard soles in the depot and try to stop from slipping over?"

Why not write some little snippets for publication? Why not share some secrets? Remember no names no pack drill!

****************************
FUNCTIONS IN 2006
Back to the Regiment 17 March 2006

Anzac Day 25 April 2006

Regimental Dinner 6 May 2006 (By Invitation from QUR)

AGM 15 September 2006 - ( 1900Hrs for 1930Hrs)

Christmas Function 1 December 2006 (To be confirmed)
*****************************
QUR Senior Officers Dinner 1 July 1994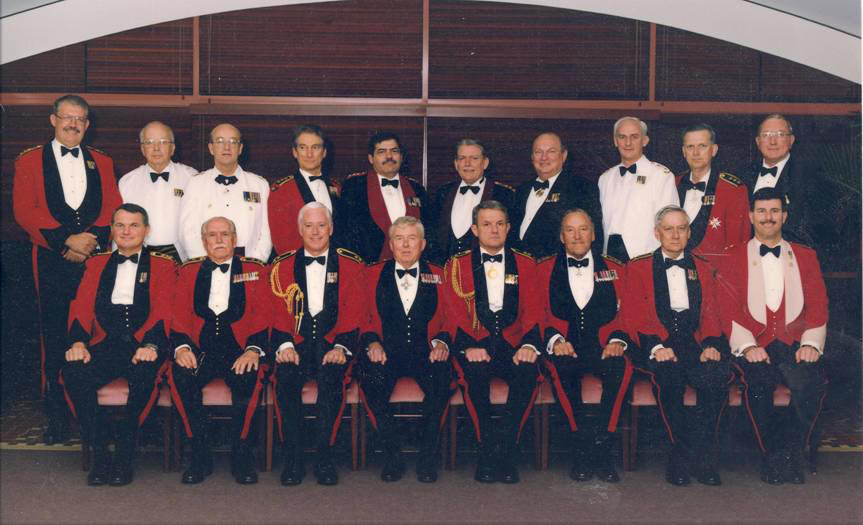 Back Row (Left to Right)
Colonel Rod Hamilton, Colonel Pat Shanahan, Colonel John Pearn, Colonel John Taske. Colonel Vlas Efstathis, Colonel George Kearney, Colonel Gordon McLeod, Colonel Peter Rule, Colonel Peter Nicol, Colonel The Hon John Greenwood


Front Row (Left to Right)
Brigadier Trevor Luttrell, Brigadier Tom Parslow, Major General Stephen Goldimg, Major General Jack Kelly, Major General Dennis Luttrell, Brigadier John Springall, Brigadier Sam Harrison, Lieutenant Colonel Garry Chandler

*****************************
COMING UP IN FUTURE NEWSLETTERS
Some of our members are busy training and preparing to walk the Kokoda Track in the middle of this year. They have promised to write an article for us and to take many photos. We look forward eagerly to their contribution.

We also look forward to a contribution from a group of members for the Transport Platoon over the years. Yes they even promise to tell us all the stories.

Why don't you also write something for us………

REMEMBER THE NEWSLETTER NEEDS YOUR CONTRIBUTIONS!!!

*****************************
QUR Association 2006 AGM Dinner
The Annual General Meeting for the QUR Association will be held at United Service Club,
Wickham Terrace, Brisbane on the evening of Friday 15 September 2005 at 1900 for 1930 hours.
The guest speaker will be The Honourable Justice George Fryberg talking about life and his memories of QUR. Bruce Davis, who is currently serving full time in the Office of the Chief of Reserves in Canberra will also give us a heads up on current matters , Reserve.

Attendance Reply Form – RSVP 1 Sep 06

EMAIL to Peter Morton at peteramorton@bigpond.com

Name: ________________________________________________________________

I will be attending the Association's Annual General Meeting Dinner to be held at the United Service Club, Wickham Terrace, Brisbane on the evening of Friday 15 September 2006 at 1900 for 1930 hours.

My cheque for $75 payable to the QUR Association is enclosed.

I regret that I am unable to attend. Please tender my apology.


For those members with internet banking, payments may be made direct to the QURA Bank Account.

Details are BSB 064 129, Account 0090 4500, Account Name QUR Association Inc

Please ensure your name is supplied in the payment details.
*****************************
Correspondence from Members
Association member Chris Goodhew forwarded the following email that I'm sure expresses the views of most members of the Association.
To:- john.howles@lancers.net.au

Subject:- Role of the Reserves
I was reading with interest your piece about The Annual Cambrai Dinner in the Feb 2006 Lancer's Despatch.

You accurately observed the loss of the secondary role of University regiments, that is, to provide basic military training to undergraduates.

I enlisted in 1979. I was a beneficiary of the reserves in that I could, at my option, remain in service for 6 years in the Queensland University Regiment without pursuing a commission. I had graduated after 3 years and was in the public service thereafter. I left the ARES only when joined the patent attorney profession, which demanded so much more of my time. My role in QUR was a driver and as part of that role we ran two driver's courses a year, on which I instructed. I was available to support 7 Brigade in other areas such as 1 Trg Gp recruit courses (providing transport support). I wouldn't have missed my time in the reserves.

The point is that, to maintain a reasonable battalion structure for providing basic military training, we had a posted strength of hundreds. A Coy was the IET (Infantry), B Coy was Sub 2 (Corporal), there was the Sub 1 (Corporal) group (not really a company structure), and the Officer Training group. Supporting was Assault Pioneers, Mortars, Transport, RAP, QMS, Cooks, Clerks etc. Whatever net present "value" this had in terms of Australia's military preparedness, there is one observation that is indisputable. These diggers, whether on the path to Commission or not, were all in tertiary education. In an increasingly white-collar and tertiary-educated society, these people were the future employers of today's reservists. As employers they are sympathetic to service in the militia, and if they have the choice they will provide time for employees to serve in the Army Reserve (or Navy, Air Force, SES or VFS for that matter).

The current paradigm of University regiments being "officer factories" (as you put it), having posted strengths built about a core of 12 to 20 Officer Cadets, twice a year, cannot conceivably engender the same degree of goodwill in the community, at the level of employers, as the former system did. In 1980 QUR had a posted strength of over 600.

Australian Militia have contributed greatly to bridging the gap between military need and regular force preparedness, on several occasions. I fear that Australia has deliberately chosen to remove the mere possibility of going to the well again, at least insofar as graduates (and potential officers) with basic military training are concerned. If the time comes where it is deemed expedient to build up rapidly, Australia may find itself in the position of having eliminated volunteerism from its universities.


Regards

Chris Goodhew
==================================================================
Executive Member Bruce Davis is currently on full time duty in Canberra - Just to get out of being QURA secretary!!
To: LUTTRELL, Trevor
Subject: RE: UNCLASSIFIED

Dear Trevor,

Two pictures of me. (The real Bruce Davis is on the left - Ed.)


The C17 was at Fairbairn RAAF Base recently. It's the same as the 4 Defence is acquiring. Inside was also a General's caravan - like the old stainless steel caravans one used to see but without the wheeels. Just shackled down and with a communications mini-container also shackled down so he could talk securely to anywhere in the world!

Regards,

Bruce

==================================================================
Received the following emails from Leslie Pyecroft

To:- peteramorton@bigpond.com.au

Subject:- Renewing Membership
Hi there Peter,

Was looking through the memberships, current and noncurrent for the association and noticed that I was listed under Captain Meredith and Captain Pyecroft, address unknown and email unknown. (Pyecroft being the correct title(back using my maiden name). Would like to renew my membership which seems to have gone astray since moving to Norfolk Island and then New Zealand. ( Quite surprised to see my photo on the site with Gary Symons! )

My association with QUR will always remain one of the major parts of my life and my army career was an extremely important part of my life.

I never want to let the connections and friendships discontinue. Could you let me know the process of becoming a financial member again please, and you never know ,I may even get the chance to cross over the waters and visit!
Anyway hope you are well and would love to hear from you.

Cheers for now

Lesley Pyecroft

---------------------------------------------------------------------------------
To:- peteramorton@bigpond.com.au

Subject:- Catch up with the Regiment

You asked Peter ,in your last email for me to jot down a few things for the newsletter.

I ventured off to Norfolk Island in 2002 to takeover as the Registered Nurse and Midwife in charge of the hospital on Night duty.
Whilst I was on Norfolk I did a few other jobs as well which included being the Training Officer for the Norfolk Island Cadet Unit which let me participate in the annual Cadet Camp in Sydney. We took over 16 cadets from Norfolk Island. Had a great time and met up with many army friends and mates that I hadn't seen for years.

I also worked part time at the airport in security checking passengers luggage and checking them through the departure lounge onto the aircraft and I also had a position in the Norfolk Island Volunteer Rescue Squad.

Norfolk was not a happy place to be on as it was trying to cope with the first murder in 100 years and so it was very hard to settle down. The murderer has since been found so perhaps now Norfolk will settle down. It is a very hard place to settle if you are not a true Norfolk Islander. I stayed on Norfolk Island for 9 months and during this time met a Kiwi (ex police) who encouraged me not to go back to Aussie but be adventurous and see NZ.

I retired from military service in 2003., even though the Hauraki Regiment here in Tauranga were very keen for me to rejoin the Army! They tried hard they even took me out on two exercises with them trying to convince me I should try the Kiwi Army. I decided that I had done enough time and enjoyed the home comforts! Camping out over here is a wee bit different to the warm weather that we get used to over there.

Mark is retired from the police and has his own Avocado Contract Picking Business, we live in Katikati , in the Bay of Plenty on his orchard where we grow Avocados, Kiwi fruit and Tamarillos.

Its a great life, I still nurse part time, and enjoy pottering around the orchard.

Would love to see anyone who is visiting NZ and they need a stopover.

The address over here is 14 Tetley Road, RD2 Katikati Bay of Plenty phone 07 549 1881

I hope that I haven't waffled on too much but now you know where I am and what I am up too.

Nice to catch up.
Cheers ,
Lesley Pyecroft

==================================================================
To:- peteramorton@bigpond.com.au

Subject:- QURA
Hi Peter,

Thanks for your email re QURA - I will be very honoured to join the association and will forward my membership fees plus completed form etc shortly. Hopefully I can get a couple of reprobates of poor judgement to propose and second me!

I have just spent an hour perusing the website and have to congratulate you and the committee on your work - but to see how QUR has shrunken since 1981-6 is just appalling. That is not meant to criticise those still there and active, but a unit of just 123...?

Well, times change I suppose. Anyway, I look forward to seeing you again and catching up with so many of the familiar and well remembered faces. Strangely, I caught up with Garry Chandler for lunch a couple of years ago after
not having seen him since he was Maj Chandler, newly promoted. It was a great lunch and well enjoyed....

Speaking of memorabilia (although perhaps not historic), I still keep handy my CSR Sword of Honour - it suffered badly from water and rust while in storage when my wife and I were living in Ethiopia (1989-90), but remains a most reasured possession and momento of QUR. No doubt these few memories of mine pale beside yours!

Talk soon

Joe Barnewall
LT B SQN 2/14 LH (QMI)... formerly


==================================================================
Members will recall the colourful emails that we published last year from BJ Price re his trip through Europe. Sadly received another email for BJ detailing the trauma he has gone through following Cyclone Larry earlier this year. I am sure all members of the Association extend their best wishes to BJ in overcoming the hardships that he has now to endure.
To:- peteramorton@bigpond.com.au

Subject:- Cyclone Karry
Well cobbers here we are nearly a month down the track after Cyclone Larry blew away 1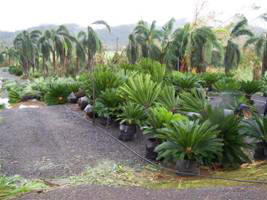 6 years of hard yakka and dreams on March 20 2006. You will see from the few pics I've attached that we have pretty much wiped out along with our income and are currently getting back some of our years of taxes by becoming bona fide dole bludgers.
We have spent these past four weeks doing our best to try and clear away the huge mess and salvage what we can from the nursery but we still have a long way to go and I've had to lay off one of the boys so I'm down to two men and even that we cannot afford for long.

Nearly all of our nursery stock is unsaleable and it'll be at least a year before we can start to have a reasonable income again but obviously the financial after effects will haunt us for quite some years. It's a real pity because we had just gotten used to seeing all our years of toil paying off with a comfortable lifestyle and a sweet future. But Mother Nature can be a heartless bitch sometimes and she sure came gunning of us from 1500kms away. Never deviating like most cyclones, but steering a relentless course due West and straight into our lives.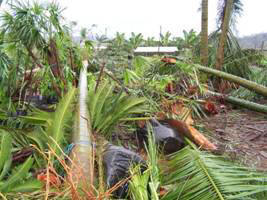 Such are the breaks.

We live in the tropics where cyclones do happen and we've weathered a few over the years. But I don't think anyone ever expected to see a Category 5 cyclone hit old Oz, let alone in a populated area, let a-bloody-lone hit us right smack in the face. But we were wrong and Larry took us down big time. Shame he didn't have a scarier sounding name. I mean Larry's coming run for your lives just doesn't quite seem appropriate for such a destructive monster. Now Cyclone Adolf, there's a name to inspire fear!

Of course things could have always been worse. Our house withstood the 300km/hr winds and none of us were injured or worse. But our lives will always now be pre and post cyclone Larry. For those of you who never got to visit our plantation pre-cyclone that's a real pity because it will clearly never again be the same. But we'll box on, one day at a time trying to see a silver lining that as yet elludes me.

But we did survive that eleven and half hour ordeal. Those of you who know me best know that there is little that walks, crawls or swims on this great Earth that scares me; but by Christ Larry did. He howled and shuddered and screamed like a wraith intent on clawing down our walls and claiming our souls.

As we hunkered down in our small ensuite with the four kids huddled under mattresses for four and a half hours during the worst of the cyclone I feared for our very lives. When it was announced on our tiny radio that just an hour before he was due to make landfall that he'd been upgraded to a Category 5 my blood ran cold. I knew that cyclone Tracey which flattened Darwin in 1974 and killed so many people was only Category 4 and the mental images that ran through my mind at that time were frightful worst case scenarios. I sweated out those long terrifying hours expecting at any moment for the roof to be torn from the house and dreading the consequences that might follow with four wee girls and Robyn caught in that maelstrom.

I seriously believed that a Category 5 would simply annihilate everything in its path but Larrys one saving grace was that he moved fast, ridiculously fast for a cyclone. A steady 25km/hr speeding up to 30km/hr when
he made landfall and then instead of slowing down as cyclone normally do he sped up to 40km/hr as he tore through the rainforest clad mountains and continued to wreak havoc up on the Tablelands. His speed saved us from even greater carnage so as I said things could have been worse.
So my dear friends please keep us in your thoughts and prayers as we need all the support we can get. I'm aware that it is a crisis that brings out the best in a man and I fear that I have come up short. For the first time in my life I feel a terrible darkness and weight on my heart that I cannot as yet seem to shake. My life's work is literally in pieces and it is hard to be far sighted when your vision is impaired by the detritus of your dreams.

Nonetheless we move on with one shaky step at a time. My special thanks go to those who have offered their help and prayers and kind words. You have truly helped sustain us as we try and maintain our sanity and dignity through this whole bastardly business.

God love you all my dear mates.

BJ
Dole Bludger and whinger extraordinaire.


*****************************
QUR REGIMENTAL DINNER - 6 May 2006
( Following collage of pictures taken by phantom photographer Trevor Luttrell )


| | |
| --- | --- |
| Rhys Thomas (left), Brian Venz and Trevor Luttrell (right) in smiling form before the dinner | |
| | George Fryberg (right) passing judgement while Terry Gygar happily looks on |
| Garry Collins (left) and Rob Byrne caught in a somewhat serious discussion | |
| | QUR Commanding Officer LtCol Nan Bahr with QUR Honorary Colonel Maj Gen John Pearn (left) and Dave Woodrow |
| Graeme Kinnear (left) , Ross Williamson and Peter Jeffrey discussing old times at QUR | |
| | Wayne Barclay (left) and Michael Bond enjoying a drink before the Regimental Dinner |
| Bruce Maughan closing his eyes to Gina Privitera's high jinks | |
| | |
| --- | --- |
| | Peter Morton (left) and Peter Sharwood chatting over pre dinner drinks |
| John Dowsett (left) catching up with QURA stalwart Sam Harrison | |
| | Pat Shanahan (left) and John Byrne judging the pre dinner drinks with Col Lesley Woodruffe looking on |
*****************************
Do you Remember?

…. The feel of the ice on your hands when you had to roll the tent flaps of a tent in Greenbank in winter
and looking at the ice that had formed in the fire bucket
…. Lying on a stretcher bed with a tear in the canvas
…. Noticing a small white spot from the brasso on you belt just prior to inspection parade
…. Watching some fools engage in a race across the top of tents only to have the canvas rip apart.
…. Sitting, freezing in the back of a truck on a cold night whilst the driver careers madly down the road.
…. Doing vehicle ambush drills and thinking the tray of the truck is insanely high.
…. Carrying a 5 gallon full jerry can of water on a radio A frame on exercise especially when you fell over
…. Eating the tinned cheese from a one man ration pack – yummy
…. Making iced VoVo's with dog biscuits, condensed milk and jam.
…. Drinking hot chocolate on a cold night after the cook had made a batch with the steam wand from a Whyles cooker.
…. Watching the fire officer burning the fire orders in the mess.
…. Eating a two man ration pack – double yummy
…. When you had to share a 10 man ration pack and each person took a tin.
You always ended up with the potatoes (no cooking allowed) - everybody else got the plum cake or tinned fruit!!
…. You had to fill you bedding with straw each camp
…. You had the honour to be selected to do the graveyard shift of guard duty.
…. Were supposed to eat a curry which was so hot it stained the plastic plates a bright yellow.
…. Being offered lambs fry and bacon for breakfast – yukkie
…. Having to dip your feet in a bowl of Condy's Crystals after having a shower.
…. Noticing the canvas bucket shower had a faulty shower rose or a big hole in it after you filled the bucket with water.
…. Sitting in the back of a canvas covered truck on a dusty road and the driver only had the back flap rolled up
Do you remember eating all that dust?
…. Airing you wet feet in the sun mid exercise and noticing how white and soft they were - Don't mind the smell!
…. The feel of very very stiff greens freshly obtained from the laundry
…. Watching contact drills with the demo section wearing oddly coloured helmet inners.
…. The GPMG M60 machine gun always breaking down on the range
…. The tastes of the after exercise / camp unit barbque food and drinks
…. When you fronted to get your pay in cash and then line up to pay your mess bill, donations to Regt Funds etc.
…. Waiting to have your weapon inspected on the last day of camp hoping you can get rid of it on the first try.
…. Securing your pack in a drain culvert whilst on a navigation circuit, only to return after rain and all is under water.
…. Hearing the RSM shout at a poor soldier who wandered across the parade ground instead of marching.
…. Falling asleep on picket in the trench.
…. The taste of fried spam in the morning
…. The sweetness of coffee with condensed milk
…. The smell of wet webbing and groundsheets when you get home from camp.
…. Trying to clean your fingernails with the point of your bayonet.

*****************************
ANZAC Day 25 April 2006
QUR again provided members for the ANZAC Day ceremony held at the RSL monument in Memorial Park, Sylvan Road, Toowong. QUR Commanding Officer LtCol Nan Bahr and Honorary Colonel Maj Gen John Pearn attended along with a considerable number of QURA members. Once again the QUR Band (plus attachments) provided an execellent musical accompaniment to the QUR guard. Capt Scott Fisher provided the following ANZAC day address:-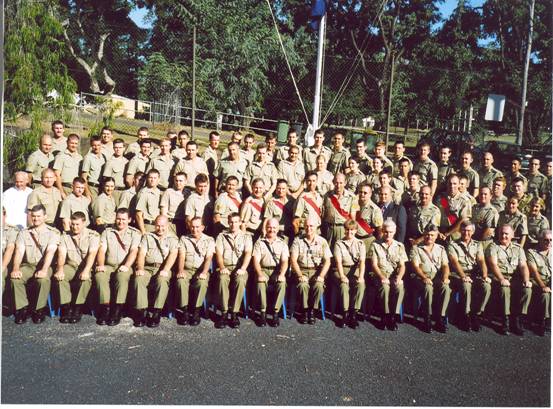 QUR Personnel involved in ANZAC Day Ceremony 25 April 2006
| | |
| --- | --- |
| | QUR Band (plus attachments) leading the ANZAC Day Parade |
| Major Greg Adams, OC Jacka Coy leads the QUR contingent | |
| | Members of the QUR guard during the Last Post |
| Wayne Barclay (left), Brian and Laurie Smith at the Toowong Memorial service | |
| | Paul Carr and Chris Backstrom resting up at the ANZAC Day ceremony before embarking on their Kokoda Track expedition |
| John Pearn and Brian Venz talking to a member of the Toowong RSL | |
*****************************
<![if !vml]>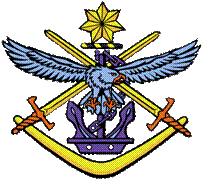 <![endif]>
The Defence Reserves Association-
Queensland Branch
is pleased to invite you to a
<![if !vml]>

<![endif]><![if !vml]>

<![endif]>
Date: 30 June 06
Venue: "Riverside Receptions", 50 Oxlade Drive, NEW FARM QLD
Cost: $65 per person (drinks separate)
Timings: 7.00pm for a 7.30pm start
Dress: Navy: Mess Undress; Army: Mess Dress Summer;
RAAF: Mess Kit; or civilian equivalent
Entertainment: "Force 10" RAAF Central Band, Melbourne
Seating Pre-selected tables of 10 or random seating allocation
Parking: On-site and street parking; or serviced by CityCat
Payment: Return registration form with cheque payable to Defence Reserve Association-Queensland Branch and posted to:
Major Kerry Tscherepko
OCM, Army Personnel Agency-Brisbane,
Victoria Barracks, ENOGGERA MC QLD 4051
Tickets: Tickets can also be purchased directly from the following representatives:
Navy Reserve: Ken Green 3286 6989, Bob Hume 3211 9520 or Bob Hill 3343 5562
Army Reserve: Kerry Tscherepko 3233 4383, Eric Gall 3233 4238 or Geoff Bulow 32607476 / 0438 005 644
Airforce Reserve: Dennis Deering 3879 9847 or Herb Suide 3860 2175
Last Day to Register: Friday 16 June 2006
<![if !vml]>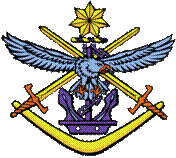 <![endif]>
Defence Reserves Association-Queensland
Dinner Dance 30 June 2006
Please post completed Registration Form to:
Attn: Major Kerry Tscherepko, OCM, Army Personnel Agency-Brisbane, Victoria Barracks, ENOGGERA MC QLD 4051
I will be attending the function. My details are noted below:
Name and Rank: _____________________________________
My e-mail Address: __________________________________
My Guests:
| | | | |
| --- | --- | --- | --- |
| Rank or Title | First Name | Surname | Any Special Dietary needs |
| | | | |
| | | | |
| | | | |
| | | | |
| | | | |
| | | | |
| | | | |
| | | | |
| | | | |
Total Number Attending: ________Group Table of Ten (10) required: Y/N
Total Payment: $_____
Payment Posted: Y / N or Tickets Purchased from Representative Y / N
(NB: Seats are not confirmed until payment is received)
Payment Method: Cheque _________; Cash __________.
Payment if posted to: Major Kerry Tscherepko, OCM, Army Personnel Agency-Brisbane,
Victoria Barracks ENOGGERA MC QLD 4051
Payment must be received: No later than Friday 16 June 2006
Issue of Tickets: Tickets may be obtained from a representative or will be provided at the door on the night with your receipt and seating allocation.
*****************************
NEWSLETTER
Following a decision of the Executive, anyone requiring a printed copy of the newsletter will now have to contribute $2.50 per year towards the postage costs of the newsletter.
If you wish to receive this newsletter electronically, please email the Membership Registrar (Peter Morton ).
To continue to receive the newsletter by post, please forward your cheque to:-
The Treasurer
QURA Association Inc
24 Walcott St
St Lucia, 4067
For those members with internet banking, payments may be made direct to the QURA Bank Account.
Details are BSB 064 129, Account 0090 4500, Account Name QUR Association Inc
Please ensure your name is supplied in the payment details.
Please note that the posted newsletter is a condensed version of the edition that appears on the QURA website (www.qura.bigpondhosting.com). Due to size limitations, some articles and photos may be removed to enable the posted version to be sent at normal letter rates.
The QURA website to has the following contents:
Current and Past Newsletters

Original Constitution

Items of History for Sale (photos and history)

Photos
*****************************
If you pay your membership fees on a year by year basis payment is
now due for 2006.
For those members with internet access, please check the members page to ensure that your membership is current.
PLEASE TAKE THE TIME TO PERUSE THE MEMBERS PAGE AND CHECK THE ENTRIES WITH AN ADDRESS FLAG OF `N`. WE HAVE LOST CONTACT WITH THESE MEMBERS AND REQUIRE EITHER AN EMAIL ADDRESS OR POSTAL ADDRESS TO RE-ESTABLISH CONTACT
For those members receiving this newsletter by post, a code showing your membership status is printed on the address label..
The codes are:
SMEMB - Special Member (no fees)

LMEMB - Life Member (no fees)

PUOM - Paid Up Ordinary member (no fees but can transfer to 10 year membership for $50)

NEW - New member (no membership fees received as yet)

2005 – 201? membership fees paid to year indicated

199? - 2004 membership fees due for 2005
Annual dues are $10 and a 10 year paid-up membership can be had for $70.
Postage of newsletter $2.50 per year
Cheques should be forwarded to:
The Treasurer

QUR Association

24 Walcott Street,

St Lucia 4067
For those members with internet banking, payments may be made direct to the QURA Bank Account.
Details are BSB 064 129, Account 0090 4500, Account Name QUR Association Inc
Please ensure your name is supplied in the payment details.
*****************************
<![if !vml]>

<![endif]>
EMAIL ADDRESSES
The Executive Committee encourages all members to provide a current email address to allow quick and easy communication of important notifications and reminders of upcoming events.
If you know of any ex-members of QUR who are not in the association, please contact the Membership Registrar (Peter Morton) with any contact details that you have.
THE ASSOCIATION WILL ONLY CONTINUE TO EXIST BY RECRUITING NEW MEMBERS
For members wishing to provide a new email address, please send an email to Peter Morton so he can ensure your address is received and entered onto our contact list.
*****************************
<![if !vml]>

<![endif]>
HISTORY OF QUR
Have you considered purchasing a copy of the History of QUR magnificently complied and edited by Paul Smith?
It contains 128 pages of stories, photographs and has a coloured badged cover.
COST : $15 per copy.
What about a CD containing over 100 images of the history of the Regiment.
COST : $10 per copy.
Why not treat yourself to a copy or buy copies for your friends. These are collectors items so don't miss out.
How to purchase copies:
Ring Trevor Luttrell
0437 442 964
Email
trevor.luttrell@qed.qld.gov.au
Send your payment to:
The Treasurer, QUR Association, 24 Walcott Street, St Lucia Q 4067.
For those members with internet banking, payments may be made direct to the QURA Bank Account.
Details are BSB 064 129, Account 0090 4500, Account Name QUR Association Inc
Please ensure your name is supplied in the payment details.
*****************************
Association Office Bearers