QUEENSLAND UNIVERSITY REGIMENT

ASSOCIATION Inc

NEWSLETTER
| | |
| --- | --- |
| Volume 16 Number 4 | October 2004 |

The AGM for QURA was conducted at the United Service Club on Friday 17 September 2004. It was a great night with many new faces attending. More members attended than in previous years. We were lucky to have the Chief Justice for Queensland, the Honourable Paul De Jersey AC, to address us.
A new Executive was elected to administer the QURA for the next 12 months. I was honoured by being elected again as President. Many of our past Executive members were again willing to continue in their role. A list of the Executive members is shown on the back page of this newsletter.
We were deeply saddened recently with the passing of Sir Walter Campbell. An extract from his obituary is later in the Newsletter. The new Executive will soon meet to plan the next year's activities. Future functions for 2005will include:
Back to the Regiment 4 March 2005 (TBC)

Anzac Day 25 April 2005

AGM 16 September 2005

Xmas Function 25 November 2005 (TBC)
CONGRATULATIONS
Congratulations to Major General (Professor) John Pearn AM, RFD, MD, BSc, FRACP (Lond.), FRCP (Edin.), FRCPS (Glas.), PhD (Lond.), DCH (Lond.) FACTM (USA), FACTM (Australasia), FAIM who has been appointed as the 2004 Alumnus of the Year by the University of Queensland. It is in recognition of his service to the medical community and to the Defence Forces of Australia. The award will be made to John at a presentation luncheon at Customs House on Thursday 28 October 2004. Anyone interested in attending can contact the Alumni Association on phone 3365 1562.
NEWSLETTER
To reduce the rising cost of the postage for the newsletters we will continue to email to as many members as possible informing them that the newsletter has been posted to the website. Peter Morton has constructed the QURA website which has the following sections:
Current and Past Newsletters

Original Constitution

Items of History for Sale (photos and history)

Photos
The address for the QURA website is www.qura.bigpondhosting.com
We are asking members to advise or confirm their EMAIL addresses so we can ensure that they are informed of the new newsletter.
MEMBERSHIP
As usual we will be asking members to continue supporting the Association through their contribution to their annual membership. The production of the newsletters, histories and support to the Regiment does incur a cost which can only be found through membership contributions and fund raising. We continue to welcome new members.
HISTORY
We intend continuing the collection of any pieces of history. We encourage any member to take the time to write of their time in the Regiment. Just reflect on your time. Either send it in hard copy of email it to any Executive member. Don't worry about the formatting – just produce the words. We will format it for the history collection.
PHOTOGRAPHS
Paul Smith and Barry Schmidt have produced a magnificent audio visual sequence of pictures representing the history of QUR. We have available a CD containing many of these photos. They are available for $10.We would like to extend this history by scanning more photos. We would greatly appreciate the loan of any photos so we capture them on computer. We guarantee to return them quickly and safely. Please contact any of the Executive. If necessary I will personally pick up and deliver them safely to any member. We have just taken delivery of new photos and memorabilia from Sam Harrison and Tom Parslow. The Association is grateful for being allowed access to these. When we get them scanned we will make them available to members.
THANKS
It is important that the Association recognize those who give willingly to further the interests of the Association. Over recent years several members have significantly contributed to the Association. Even with the risk of omitting some I think it fitting to recognize the efforts of these members.
I wish to recognize the outstanding work performed by Paul Smith and Barry Schmidt in the production of the Unit History. It is a fine account of the Regiment over many years. Additionally I would like to recognize the work which Peter Morton has put into the development of the website. It is really spectacular.
Academic Prizes for QUR Cadets
QURA will continue to present prizes to cadets for academic and military excellence in the studies for commissioning.
The committee is committed to furthering the goals of the Association and supporting the Regiment. We wish you a safe and restful festive season and look forward to meeting you at the Christmas Drinks on 3 December 2004.
Please note that this date has changed from previous notifications to this new date.
Trevor Luttrell
*****************************
Sir Walter Campbell, AC, QC, KStJ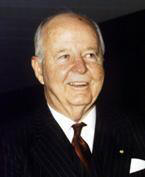 Sir Walter Campbell, widely and affectionately known as "Wally", was a former Governor of Queensland, Chief Justice of Queensland and the Chancellor of the University of Queensland.

He was the Honorary Colonel of QUR from 1984 to 1992. A widely respected lawyer, he had extensive involvement in universities as a teacher administrator and patron.

Born in 1921, he was educated in Toowoomba and at the University of Queensland where he completed a Bachelor of Arts; Bachelor of Laws with honours; and Master of Arts degrees.

After delays due to war service with the RAAF between 1941 and 1946, he was admitted to the Queensland Bar in 1948.

In 1960, he became a Queen's Counsel and in 1967, he was appointed a Judge of the Supreme Court of Queensland. He was knighted in 1979 for services to government, law and education, and served as the 14th Chief Justice of Queensland from 1982 to 1985 and Queensland Governor from 1985 to 1992.

The Regiment was honoured when, upon appointment as Governor and his concomitant appointment as the Honorary Colonel of the Royal Queensland Regiment, Sir Walter expressed to the Army his strong preference to remain as our Honorary Colonel as well. The Association's links to Sir Walter include Andrew Luttrell, our Treasurer, and Garry Collins who served as his ADCs at Government House.
Sir Walter was a member of the University of Queensland Senate from 1963 to 1985 and Chancellor from 1977 to 1985. In 1980, the University awarded him an honorary degree of Doctor of Laws for contributions to the University, the law and public affairs.

Sir Walter died in early September, after a short illness, aged 83. He received a State Funeral on 13 September 2004.
*****************************
Anniversary of National Service 1951-1972 Medal (ANSM)
Following on from the article in the August newsletter about the Australia Defense Medal, members can obtain further information about their eligibility for medals by logging onto:
http://www.defence.gov.au/dpe/dpe_site/categories/honours.htm and accessing the media releases dated 11 July 2004 (Australia Defense Medal) and 26 April 2001 (Anniversay of National Service 1951-1972 Medal - ANSM)
An application form for the ANSM may be obtained by accessing the following link: http://www.defence.gov.au/dpe/dpe_site/honours_awards/resources/forms/ad180.pdf


*****************************
<![if !vml]>

<![endif]>
EMAIL ADDRESSES
In an effort to reduce the rising costs of mailing the newsletters we aim to reformat the newsletter and send it by EMAIL. We will be able to include colour and many photographs. Additionally we will be able to include more pages of exciting information.
To ensure accurate delivery of the email we wish to check the addresses. Of course we will continue mailing the newsletter to those without email addresses.
Rather than sending your address by post please send an email to Peter Morton at peteramorton@bigpond.com so he can ensure your address is received and entered onto our contact list.
*****************************
<![if !vml]>

<![endif]>
XMAS GIFTS
Looking for the ideal Xmas gift? Have you considered a copy of the History of QUR magnificently complied and edited by Paul Smith. It contains 128 pages of stories, photographs and has a coloured badged cover.
COST : $15 per copy.
What about a CD containing over 100 images of the history of the Regiment.
COST : $10 per copy.
Why not treat yourself to a copy or buy copies for your friends. These are collectors items so don't miss out.
How to purchase copies:
Ring Trevor Luttrell 0407 143 289
Email Peter Morton peteramorton@bigpond.com
Send your payment to:
The Treasurer, 24 Walcott Street, St Lucia Q 4067.
Yes we will guarantee delivery before XMAS.
*****************************
ADDRESS to the 2004 Annual Dinner
By the Chief Justice Paul de Jersey

AC
It is, for me, a great pleasure to deliver this address this evening. Like, I imagine, all of us here, I feel great affection for the Queensland University Regiment.
| | |
| --- | --- |
| | |
| 2004 AGM Dinner Table at the United Service Club BEFORE the rabble arrived | Bruce Maughan and Paul de Jersey at the 2004 AGM Dinner |
For six years from 1966 to 1971, the Regiment managed to consume substantial periods of what would otherwise for me have been leisure time. Having gone through a secondary school cadet corps, I suppose joining the Regiment was a fairly natural extension, and for a university student and prospective professional, the idea of forgoing national service and the possibility of travel to Vietnam, carried some appeal: that is, by fulfilling what was accepted as a satisfactory substitute. My birthday's marble, by the way, was not, as it turned out, drawn from the barrel.
But those matters aside, service in QUR turned out, for many of us, to be a uniquely rewarding experience. For what reasons? I would list, in my own case, fostering a disciplined, orderly approach to the solving of problems; then for someone who is basically a non-sportsman, there was compulsory physical fitness; achieving commissioned rank, in a very competitive environment, carried a great sense of personal achievement; and there was a consideration of supervening importance – the forging of substantial friendships within a matrix delineated by responsibility, but full of excitement, enjoyment and a lot of fun. I leave to the end the most significant feature – and that of course is public service, not mentioned platitudinously, but as an ideal I believe we all readily embraced. The tax-free remuneration was welcome, but subsidiary!
In that era, tilts at authority had become more like shoves, with anti war marches and demonstrations common place. Yet QUR always retained the unstinting respect of the University of Queensland, both the institution and the student body. At that stage, with CMF service an attractive alternative to possible full-time service in Vietnam, the Regiment accounted for one in ten full-time under graduates, and roughly the same proportion of the entire Queensland CMF. It was unsurprising those would remain loyal to the Regiment. But significantly, the rest of the student body accepted the Regiment, to the extent at least that in an atmosphere of general challenge and protest, there was never any demonstration against the Regiment or any attempt to disrupt its activities.
I sensed, and I expect many of us sensed, that we were part of a respected and worthwhile initiative, our membership a source of pride and the basis for enduring loyalty. It is that loyalty we see reflected here tonight.
| | |
| --- | --- |
| | |
| Sam Harrison at the Annual Dinner | LTCOL Nan Bahr, Commanding Officer, Designate (Mar 2005) at the Annual Dinner. |
I am proud to have served for six years of the Regiment's 56 year history. My departure in 1971 coincided with my marrying and commencing practice at the Bar. Some of my more illustrious colleagues served substantially longer periods, and I would characterize my regimental service as comparatively short and undistinguished. But it does, nevertheless, constitute what I would identify as one of the defining experiences of my life, and because of the aggregation of the features I mentioned before.
The pride I feel for the Regiment is annually rekindled on Anzac Day, when from the podium at King George Square I witness the polished performance of the regimental band and even more recently on Australian National Flag Day, 3 September, when QUR personnel comprised the flag party in King George Square. Then of course I am also inevitably reminded of the changes the last three decades have witnessed, most evidently I suppose the introduction of women to the ranks. Though the contemporary regiment presents as a substantially different organization from the regiment in which I served, its vitality is palpable, and that warrants special commendation, for the struggle to maintain the special identity of QUR and to secure the resources necessary for its vibrant persistence, has I understand not been at all easy. Its success bears fine testament to the brilliance of those who have led it over the years, and in that regard, I personally recall with great respect Ken Gaulton and then Sam Harrison. Of the contemporary regiment, I was proud to read the Commanding Officer's description in the recent Association newsletter: "the premier officer training unit".
| | |
| --- | --- |
| | |
| Wayne Lynch and John Hammond at the 2004 AGM with Ross Williamson in the background | .George Fryberg and Peter Nolan consider the day's verdicts before the 2004 Annual Dinner |
One of the challenges facing those who have led the Regiment over the years has been to quell the envy unsurprisingly directed, from elsewhere, towards a perceived educated elite. There was of course envy of the unit's officer training role. But then many QUR graduates have served with great distinction in other units, and overseas, and there is no doubt the educational levels of QUR graduates have been generally beneficial.
In listing earlier the features which rendered the QUR experience uniquely beneficial, I did not include annual camps only because I was adopting a broader genus. Camps were always the striking events of the regimental calendar. Enjoyment aside, it was then also that we noted the inadequacy of equipment, and what we private soldiers at the time considered discrimination against the University Regiment: the OCTU had priority in equipment, obtaining 56 pattern webbing, for example, well ahead of us. But we learnt to do well with what we had, and we did well. There were the time hallowed features: civilian cooks ashing their early morning cigarettes into the cooking eggs – not intentionally of course, and the private soldiers "making do" while the officers lived in imperial splendour. Certainly the camps entrenched the collegial spirit which, we realize, is in most cases essential to effective leadership. In now seeking to lead the Supreme Court as best I can, with collegiality the stipulation, I do often recall that regimental spirit, and the principles of what we were then allowed to term "man management": what would be the contemporary version – "person personagement"?
| | |
| --- | --- |
| | |
| Peter Morton and Terry Gygar catch up at the 2004 Annual Dinner | .Col Rendell, Denis Luttrell and Tony Thelander chat before the 2004 Annual Dinner |
I referred to my QUR experience as, in life terms, defining, while acknowledging that it was comparatively brief and undistinguished. This may be a somewhat precious sentiment. But there was a marked directness about what we were required to do, and did, and that did appeal to me. Pine Mountain and Tin Can Bay aside, there was little beating about the bush. The objective was clearly defined and one set about securing it with a minimum of fuss. We spoke plainly and directly to each other: there was no room for equivocation.
In applauding the efforts of the Association, I acknowledge your support, ladies and gentlemen, which has been much more substantial than mine. I will have spoken this evening of little if anything you will not yourselves have experienced. I hope however that my attempt to synthesize the basis of my debt to QUR, may have been of some interest.
Some of the members that attended:- Clockwise from top left - Grant Purcell and Brad Shillig, Neil Heather, Serge Voloschenko and William Ridley, David Ross, Rhys Thomas, Barry Schmidt and Garry Collins
*****************************
The following pictures from the 2004 AGM are courtesy of David Ross:-
| | |
| --- | --- |
| | |
| Trevor Luttrell addressing the 2004 AGM | Serge Voloschenko, Bill Beach, Donna Greaves, Greg Adams and Brad Shillig |
| | |
| Michael Bond and Richard Kluckhohn | Andrew Luttrell, Trevor Luttrell, Paul De Jersey, Nan Bahr, Sam Harrison and Bruce Maughan |
| | |
| Denis Luttrell, Mal Try and Bruce Davis | Peter Sharwood, Wayne Barclay and Ruth Kassulke |
*****************************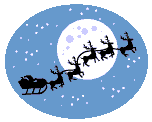 CHRISTMAS DRINKS
Come along and enjoy a drink and catch up with old friends of QUR. Or come along and meet some new members of the Association.
Where : Victory Hotel (Beer Garden)
127 Edward Street
Brisbane.
When: Friday 3 December 2004
Time: 1730 hours
Hot and cold snacks will be provided along with the normal President's bar tab to get the night moving. (Look for the specially roped off area in the left rear corner of the beer garden.)
To assist catering it would be appreciated if you would email Peter Morton to indicate your intention to attend at peteramorton@bigpond.com
*****************************
CAPTAIN PHIL SFORCINA
Time dims the memory of ordinary events but not great events. In a nation's history, great events – whether in peace or war – live in our memories regardless of the time. They are deemed great not necessarily for what they achieve, nor for whether they are reckoned to be victories or successes.
Rather, the great events are distinguished by the quality of the human endeavour they call upon, by the examples they create for ordinary men and women, and by the legends they inspire. So it is with ANZAC Day.
On the 25th of April 1915, 16,000 Australians and New Zealanders surged ashore at the foot of rugged cliffs on the Dardanelles Peninsula in Turkey. The cream of the Australian and New Zealand armies committed themselves with no hesitation about the nobility of their cause, and fought with great courage, skill and audacity.
In the eight months that followed their first landing, some 50,000 ANZACs were committed to the battle-front, alongside 36,000 British, French and Indian comrades. When the last of them was withdrawn as winter set in, more than 11,000 Australians and New Zealanders lay dead, and with them many more allied and Turkish soldiers.
| | |
| --- | --- |
| | |
| Catafalque Party, ANZAC Day 2004 | Denis Luttrell, Garry Collins and Peter Sharwood at the ANZAC day ceremonyny |
By their commitment, their courage and their comradeship, the ANZACs set standards that inspired their countrymen for generations to come. The legends that they established gave fresh voice to new feelings of national pride.
The first ANZACs indeed command and deserve the respect and remembrance of present and future generations of Australian, regardless of race, colour or creed.
On every 25th April since 1915 Australians and New Zealanders at home and abroad have gathered to commemorate not just those ANZACs who died on that day, but every one of our sailors, soldiers and airmen who has died in war (or as a result of it) since then.
But it was Gallipoli, which gave us pride, not in war, but in the knowledge, that Australians, put to the test, would not fail. That spirit and tradition sustained our forces in many later battles and trials, and in many ways, sustains us now.
If you could bear with me briefly. I would like to read a poem titled "I'm an Australian Soldier" written by LTCOL Marcus Thomson and read on Australia Day in Iraq earlier this year.
I'm an Australian Soldier
by LTCOL Marcus Thomson
I've fought on the ground, in the air, and on the sea,
You'll know me by my courage and mateship.
And pride in my country – young and free.
I went to Gallipoli as a youngster,
With thoughts of nationhood fresh in my mind.
It was there my fighting spirit became known to the World
As I bled at 'The Nek' and Lone Pine.
I lost my horse at Beersheba,
And the Emden gave me a fright.
But I have handled myself pretty well – so I'm told,
Having proven my ability to fight!
I spent two stinkin' years in the trenches of France,
Getting bashed by the gas and guns.
But my spirit shone through at Bullecourt and at Ypres,
And at Villers Brettoneux we beat back 'the Hun'.
I saw York win the Medal of Honour.
I stood with the Brits at the Somme.
Together we brought the Kaiser to his knees.
And the 'War to end all Wars' was won!
It wasn't long before I was back in the fray,
When Hitler and Tojo came to the fore.
I wore blue for the first time and went to the sky,
And fought high above England's shore.
I went in the bag in Singapore,
And I got left behind in Crete.
But my spirit didn't waiver
'Cause I've never had thoughts of defeat.
I danced with the Nazis in North Africa,
I beat Rommel at Tobruk and Alamein,
Then Lavarack and Monty set me on the Vichy French,
And I walked through Damascus – again!
I headed south to defend my homeland,
And got to New Guinea in the nick o'time.
As 'Ragged Bloody Heroes' in the mud of 'The Track',
My mates and I held the line.
I fought Mao Tse Tung at Kapyong,
And I met Ho Chi Minh at Long Tan.
I kicked Guetteres out of East Timor.
And I helped rid the World of Saddam.
I served in Cambodia, Somalia and Rwanda
When those nations saw the eyes of hell.
I restored law and order in the Solomons,
And I came running when the Twin Towers fell.
Cause there's nothing more important to me than freedom.
My sunburnt country I love through and through.
And even though I'm not the biggest kid on the block,
I've never backed away from a blue!
You see, I'm an Australian soldier.
When there's a job to do – I'm there!
'Cause my blood, sweat and tears are a small price to pay
To Advance Australia Fair.
So here we stand today, along with thousands of others in cities and townships throughout Australia, to honour great men and women and a great tradition. We gather, as we shall always gather, not to glorify war, but to remind ourselves that we value who we are and the freedoms we possess, and to acknowledge the courage and sacrifice of those who contributed so in shaping the identity or this proud nation.
*****************************
Association Office Bearers